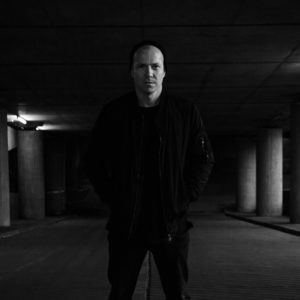 "The story behind, is what takes your mind away from the real point. Just let us be one, for the moment of no silence." Rey&Kjavik
Recent album release: "rkadash" LP out on Katermukke (Berlin)
Heading from Frankfurt to the world, Rey&Kjavik's soundscape has left a tremendous impression in the electronic music scene ever since his first productions were released on Kindisch/Get Physical back in 2012. Further EPs and remixes on Katermukke, Exploited or Compost followed and marked an unrivaled time. Nevertheless, the Frankfurt native is ready to leave his musical but not personal past behind to look forward and create and shape a new era in house music with the release of his upcoming mystic and spiritual debut album "Rkadash". Touring North America in 2015 established the basis for a emotional approach to music that also originates in Rey&Kjavik's groundbreaking experience when playing "The Kazbah" at Burning Man for the first time. With that in mind he started to capture the spirit and unique atmosphere in tones. But it was a gig at Indigo in Instanbul and an extended stay at the Bosporus that pieced the puzzle together and helped Rey&Kjavik to finalize the album. "Rkadash" tells a story, a story of a nomad in the contemporary world diving deep into the Orient, riding the dunes in the desert and finding peace through musical freedom. It is the story of a journey and the further development of Rey&Kjavik's music. So it is no surprise that the album is considered as the follow up sound of his most successful record
"Baba City". The 10-tracker from one of the fastest rising artists in the scene proves that in order to achieve greatness one must accept responsibility and leave the comfort zone. But you do not have to expose yourself to the desert wind in order to feel the world combined in Rey&Kjavik's "Rkadash".
Past release: "Baba City" EP out on Katermukke (Berlin)
Ethnic sounds and tight beats – that is "Baba City" by Rey&Kjavik on Katermukke. just a perfect sound with a lot of powerful sequences and hands-up-moments. he also added an instrumental version and the b-side is bringing "hustle big" with classical funky elements and an interesting voice speaking. the ep and the single track "baba city" charted on the beatport deep-house charts!